Andaman Yachting is the trading name of Saengtawan Sailing Company Ltd.
Company Registration No. 0835549009334.
Take a sailing course with us, or just enjoy a wonderful, top quality sailing holiday in Thailand's spectacular Phang Nga Bay and Andaman Sea, one of the World's most amazing sailing areas.

Glorious sunshine, brea

thtaking scenery, idyllic anchorages and warm, crystal clear waters.

An unbeatable combination that make

s

this the perfect setting for any kind of sailing activity.
Click here to go to our Online Courses page
An Unforgettable Experience
Explore the majestic limestone karsts of Phang Nga Bay and visit some of the amazing islands in the surrounding Andaman Sea
.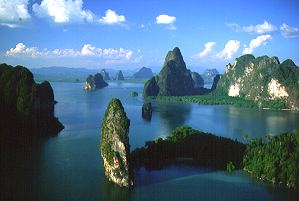 And enjoy the taste of Thailand, with a delicious seafood meal, freshly caught and delivered alongside by a local 'long tail' boat, then cooked onboard with a selection of local spices.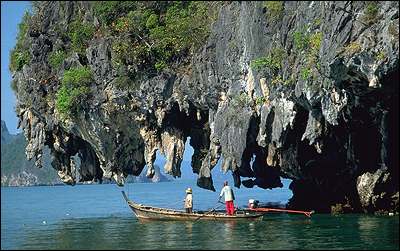 Take a sailing course with us and secure an internationally recognised Certificate of Competence. Andaman Yachting is a sail cruising Training Centre, offering both on-board practical and shore-based theory courses, on an all year round basis.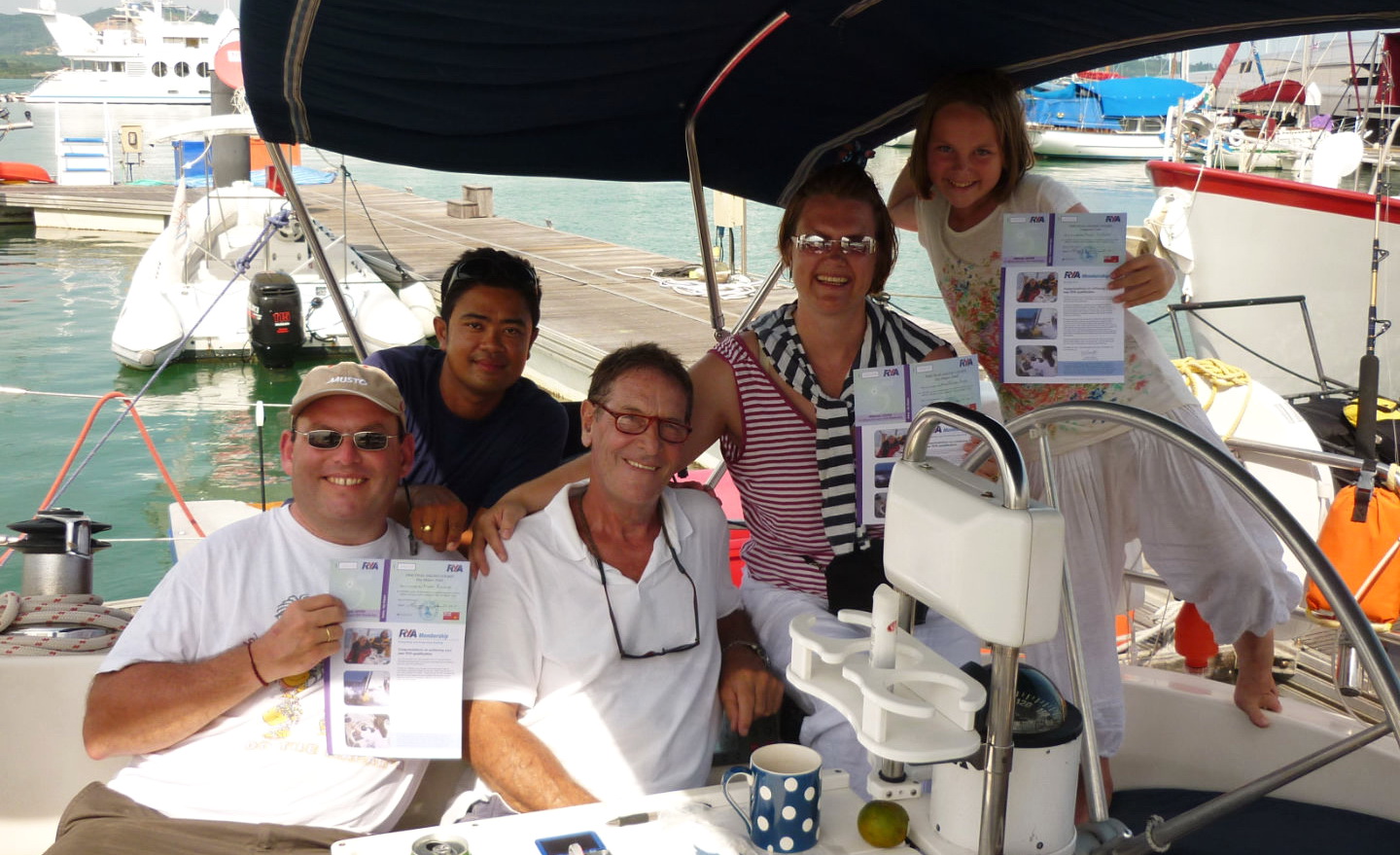 Whether it's learning to sail, developing your skills, or just enjoying some time on the water, we will tailor a cruise or course to suit you, and we'll do our best to make sure you get the most from it.
Our Sailing Area


Please click here
to see a nautical chart of our sailing area or go to
www.southeastasiapilot.com
for an excellent, illustrated description of the Phang Nga Bay and Andaman Sea sailing area. Highly recommended reading!
Our Company

As an owner operated company, we can guarantee you the highest level of personal attention. We have been operating from our base in Phuket since 2006 and are a properly established Thai company with all the right permits, licenses and insurances etc. The school principal is a UK National who has lived in Asia since 2009 and has a wealth of sailing experience in the region. He is an experienced and competent skipper and you are assured of a safe and enjoyable trip with him, or with any of our other qualified instructors.
Book With Confidence
Choosing a recognised Training Centre for your course or holiday gives you 100% confidence that your yacht and its skipper will comply fully with all of the Marine Industries stringent requirements for yacht safety, yacht condition, instructor qualifications,

teaching facilities

and insurance. The

Training Centre has an

annual inspection to ensure complete compliance with all of the requirements.
Please click here to view our booking conditions and obtain a booking form.
VHF and HF/MF Radio Operator Exams
Click here to go to our Radio Operator page
Our Yacht Sita
Sita is a Beneteau First 45f5. She is a spacious and comfortable performance cruiser that is safe and secure in all conditions.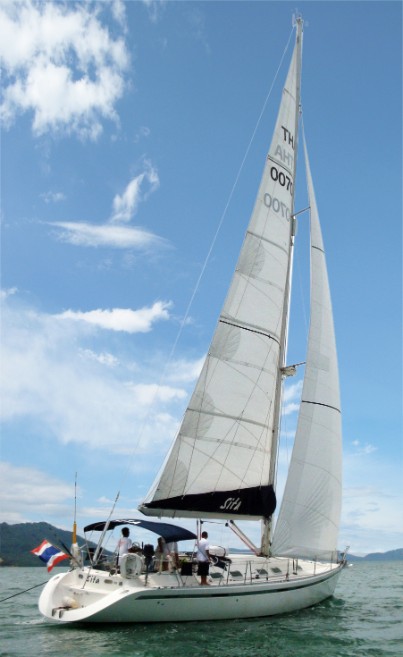 Fully equipped with radar, VHF, SSB, Navtex and a host of other electronics, Sita comes complete with fins and

masks for snorkeling, a 3 metre RIB dinghy, and the option of two inflatable kayaks for exploring the beaches and famous 'Hongs' of Phang Nga Bay.
Please click here for a detailed specification and a selection of interior and exterior photos.

Our Sailing Courses
Unlike most other schools, our practical sailing courses can be taken over five, six or seven days, on a full live-aboard basis, with a maximum student to instructor ratio of 4:1. This less crowded approach, gives you more time to practice and absorb information, resulting in a higher level of expertise at the end of your course, particularly on a seven day course, which also provides more time for leisure activities in this truly amazing part of the World. We also offer private charter 'Master Class' courses for exclusive use of the boat with more personal tuition and optional Thai cook on-board to take care of all the galley work and help with general crew duties.
Please click here for full details.
Our Sailing Holidays
You can book a 'Join-In' holiday, sharing all the on board duties with other guests, or charter the whole boat with our Thai chef on board to take care of all the galley work and help with general crew duties.
Whichever you choose, you'll have a wonderful sailing holiday that you will never forget.
Our program includes:
Sailing courses and Join-In sailing holidays for individuals or groups.

Private charter 'Master Class' sailing courses with optional Thai chef on board - a touch of luxury with greater privacy and more personal tuition

Private charter, luxury sailing holidays with optional Thai chef on board - with or without instruction

Mile builder cruises for individuals or groups

Shore-based theory courses that can be done either in the classroom or online

Please Note: Online courses are delivered by Skippers Online, an RYA Training Centre specialising in online training